Jet Boat Santa Pola (Alicante)
Have you ridden on the Jet Boat? Now you have your chance to enjoy high-speed maneuvers, heart-stopping turns and braking capable of sinking the ship, you can dive into the sea without having to get up, come take an unforgettable memory and enjoy a very different activity.

The Jet boat is here! Will take your breath away
Jet Boat Santa Pola offers you this incredible water activity in Santa Pola, our Jet Boat is a high-speed boat capable of aggressive maneuvers such as its 360º turns and its incredible braking at high speeds capable of diving into the sea making you unload all your adrenaline in an incredible water attraction, take a good dip. In a 30-minute ride on the which you will feel emotions that you have never felt before. Touring the wonderful Mediterranean coast of Santa Pola, an experience that you cannot miss.
Jet Boat Santa Pola
Enjoy the Jet Boat in Santa Pola with Water Sports Santa Pola, your water activities company.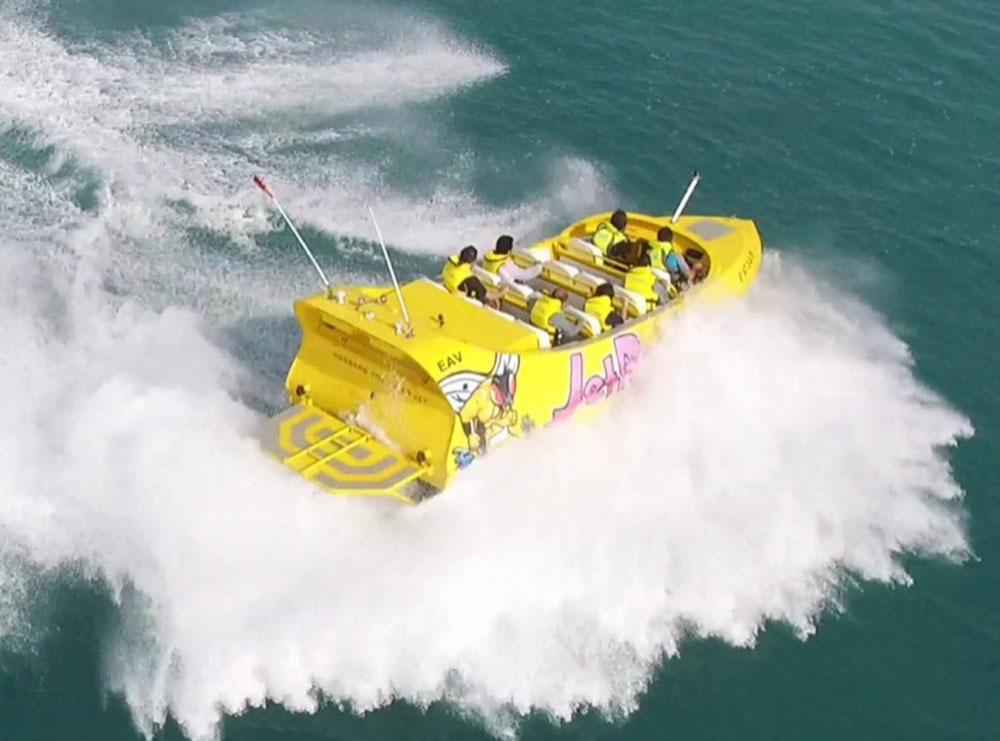 450 CV de Potencia
450 HP of power in a high-speed maritime jet capable of reaching 45 knots at sea in a few seconds. An aquatic attraction that you cannot miss. Terrifyingly funny!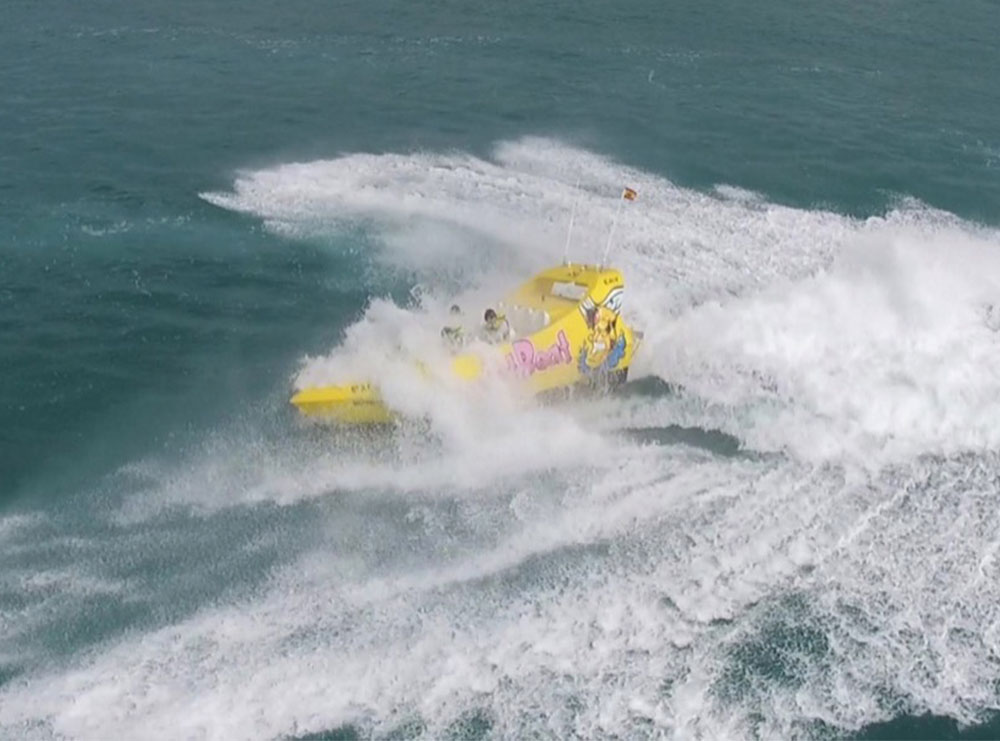 Giros de vértigo
It is a boat that allows you to carry out aggressive maneuvers, such as 360º turns, and braking like the POWER BRAKE that will make you unload all your adrenaline. Get on board!
Máxima Seguridad
But above all, safety. 12 homologated seats, a life jacket and instructions to enjoy a safe trip. Your only concern will be to enjoy!
- Book Jet Boat Santa Pola -
Do you want to enjoy a parasailing flight in Santa Pola and fall in love with the Mediterranean coasts?

***
Summer 2021 Water Activities
Enjoy the best company in WATER ACTIVITIES in santa pola & Alicante. You can choose any of one of our many activities such as: Parasailing for those who like heights and enjoy beautiful views from the top, JET SKI for lovers of speed and adrenaline, BOAT RENTAL with or without a license for those who want to spend a day relaxed and different from routine. SPEED BOAT + SNORKEL in Tabarca for lovers of the sea and marine fauna and the INFLATABLES for those Adventurers who really want pure adrenaline to spend a bit of laughter with family or friends.
.